2 tags
The Queen is visiting Merseyside! →
Watch
Watch our fantastic Titanic Tour, hosted by our very own tour guide Tony! 
4 tags
See our latest edition on LILA* Recommends!
This week, from Stacey McGee our Admin assistant on reception :) Resurrection: One of my favourite shops is Resurrection on Bold Street because it's a little bit like a boutique so you can get things that nobody else will have for a good price Find it on our GoogleMap here
4 tags
NEW FEATURE! LILA* Recommends Google Map!
Now you can find the best places to visit in Liverpool as LILA* staff recommend their favourite places to eat, drink, shop and generally have fun in the city! Click the link to see the map! LILA* Recommends Our first entry: Delifonseca: My favourite restaurant in Liverpool. Cosy size with beautiful food and excellent service. I recommend the fishcakes!
1 tag
February 29th is a very special day, click here to... →
Did you know 2012 marks 50 years since the Beatles... →
4 tags
The Duchess of Cambridge visits Liverpool for... →
4 tags
3 tags
4 tags
A new era for Liverpool as cruise liner terminal... →
6 tags
6 tags
5 tags
6 tags
Liverpool FC 2 Man United 1: Kuyt fires LFC... →
To all you football lovers: If you somehow missed the Liverpool vs Manchester United match over the weekend here are some snaps of the best bits
Big things are coming to Liverpool....literally!... →
5 tags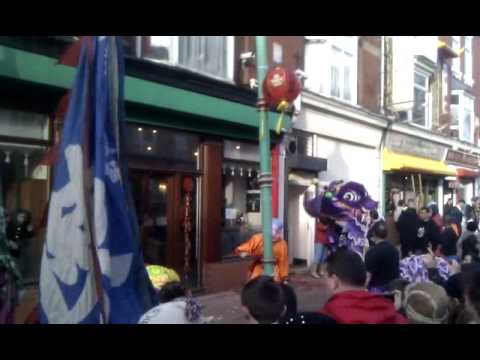 5 tags
Liverpool summons Richard Branson to help its... →
Some fantastic news for Liverpool - we're a definite city on the rise!
8 tags
4 tags
Reblog - Learning English and use of the word 'Up' →
sexytefl: There is a two-letter word that perhaps has more meanings than any other two-letter word, and that is 'UP.' It's easy to understand UP, meaning toward the sky or at the top of the list, but when we awaken in the morning, why do we wake UP ? At a meeting, why does a topic come UP ? Why…
3 tags
3 tags
2 tags
Harvey Nichols is coming to Liverpool! Read the... →
1 tag
Click this link and take a moment to watch this... →
Happy new year everyone. I wish you all a wonderful 2012
2 tags
SNOW!!!!
3 tags
Banksy Returns to Liverpool! →
4 tags
Watch
Those festive Santas are over the rainbow
5 tags
5 tags
5 tags
3 tags
Watch
Here's a sample of what went on at the Ghostface Killah gig
5 tags
4 tags
There was magic in the air that night....or was it...
Remember, remember the 5th of November, Gunpowder, treason and plot Traditional English Poem Bonfire Night has to be one of my favourite times of year and I go  to see a firework display every year. For that magical time I can feel like a child again, dazzled by the bangs, booms and glittering displays. Since I moved to Liverpool I've started to go to the display at Sefton Park (for...
I smell something tasty! International market...
Well it is a lovely sunny day again in Liverpool today and everyone is enjoying the weather! It has been quite a while since I last updated my blog but now that summer has passed and we're into autumn I have more time to go exploring! So today whilst on my lunch break I realised that the international market was back in town. How did I know? The fantastic smells that were drifting down the road....
Beaches, Art and Good Ol' Fish 'n' Chips
Well, here it goes! My very first blog post as the LILA* Day-Tripper! I'm going to be writing about my adventures around Liverpool and the surrounding area so that you, my lovely reader, have the chance to see and hear about some of the fantastic places that Merseyside has to offer.   But first, perhaps I ought to introduce myself. My name is Katherine and I've worked at LILA* for almost 3...